♪Pictures from the outing @ Chiba City♪
Today Cousin the Younger (or, CtY, or as we now know, Harumi. No, her name's not Harumi, but we'll just call her that, for privacy and other things people get crazy about) took me to go shopping at Chiba City!! This is a pictures entry, since I took lots of pictures. Some of them are really basic for ye who have ever been in Japan, but for me, it was interesting!!!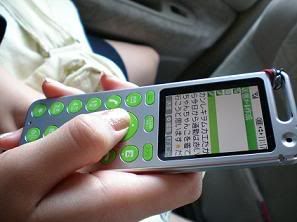 Japanese cell phones are so cute. Even this one is two years old!!! CtY's. She is writing an email.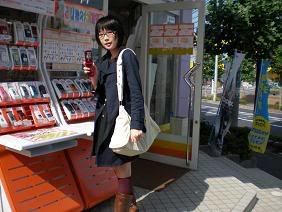 We went to the cell phone shop to see what kind of phone/plan I can have for my close to three months' stay.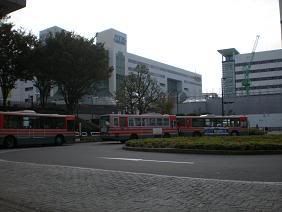 Just some random place by the Kamatori Train Station which I felt compelled to take a picture of.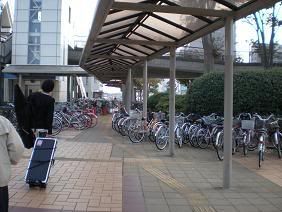 The American landscape is devoid of such images. That is probably why we are so obese.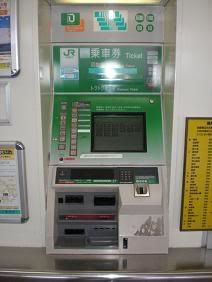 Where you buy train tickets!! Mmm...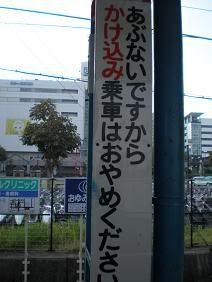 At the platform. This sign basically says, "It's dangerous to get on the train as it's leaving so don't even try it wusses."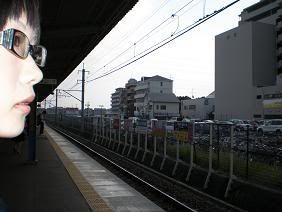 Train tracks, and CtY's lovely glowing face.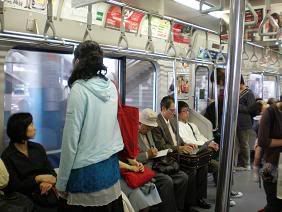 Inside!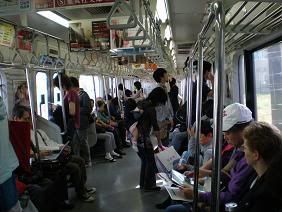 Another!! Baby...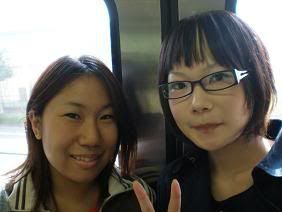 Me and CtY.
And then, CtY took me to SHU UEMURA where a nice lady did my makeup and CtY bought this eyeshadow for me and for herself for 2,100 yen each. Seriously, Japanese girls' perception of beauty and the importance of it in their daily lives is so different from American girls'.
And who wouldn't be - the clothes are gorgeous, everything is gorgeous. Fashion is an artwork here. Just by window shopping, I could see, picking apart each piece of clothing, if the same one thing were in Charlotte Russe or Hollister, I wouldn't hesitate to get it. There's just this integrity from the people who made it, the boots, the skirts, the earrings, the necklaces - that they actually created something.
Anyway, that's enough talk about clothes. I got my hair cut. Look below!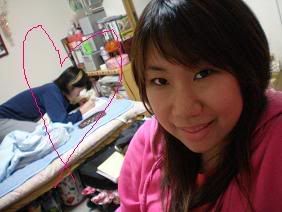 In the background is CtY. If she finds out about this picture she will murder me.
I know what you're thinking. I know what you're thinking. Look below!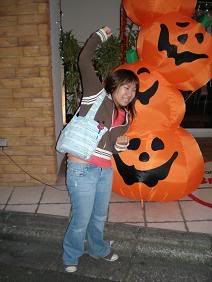 Me shouting, "YES!!!! YES!!! BRING ON THE FOBBINESS!!!!!"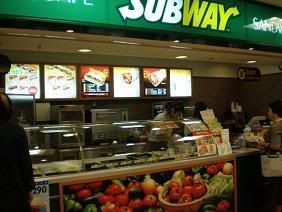 Japanese Subway. Just. Because.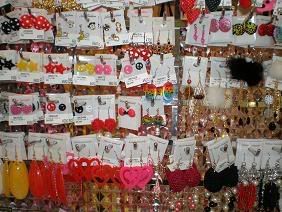 Mmm...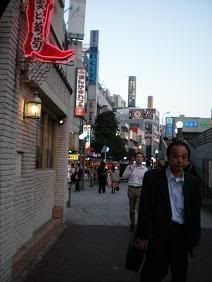 Chiba City nearing night time.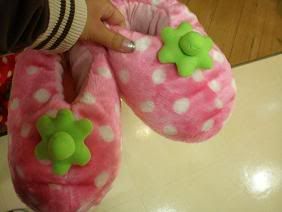 three letters: OMG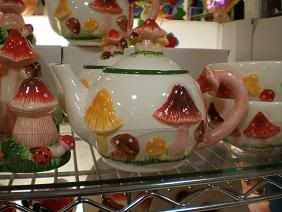 WT...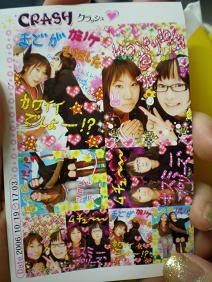 and the purikura we took at the end of the day!!!!
That's it!!!