♪these days...♪
Today is ze last day of the first week at the Chinese restaurant. Things continue to astound me but that's for another day.
Last last night, my friend who I'm staying with aka my Shibuya friend aka SF, took me to Shimokitazawa. Since I know nothing about it except it has pretty stores, I shall rip the first sentence off the article on wikipedia: "Shimokitazawa is a popular and fashionable area in Tokyo for people in their early twenties, and is particularly known for clothes shops, bars, and live theaters, including the famous Honda Gekijō (本多劇場). "
While we were walking, I saw: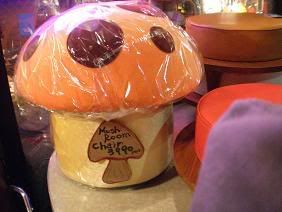 ZOMG!!!
And then we took lots of purikura (it's amazing what the photo loving culture can come up with) and then went karaoke-ing!! The room we were in was cool, the walls lit up. It also had a warning sign saying how it cost 5,000-10,000 dollars to put the wall up so PLEASE not graffiti-ize it.. which made me want to draw a poop.
Anyway!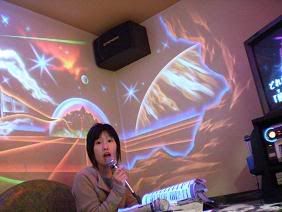 and these lights...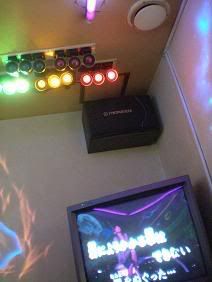 Shimokita on the way home: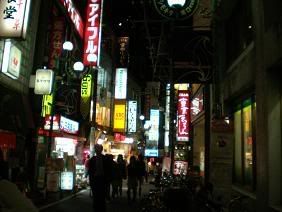 I don't understand how I've only been here a week exactly, yet I'm already starting to melt into the scenery, as if I've been here forever. I guess it's what places do to you.
And that'sh it!!!